PROUDLY BREWED IN YPSILANTI, MI
SINCE 1995 WE HAVE BEEN A PIONEER IN THE CRAFT BEER INDUSTRY.
We are committed to environmental stewardship, community involvement, exceptional hospitality, and most of all, to great beer.

Find our beer
Where to get ABC in your neck of the woods
Or come have a beer with us!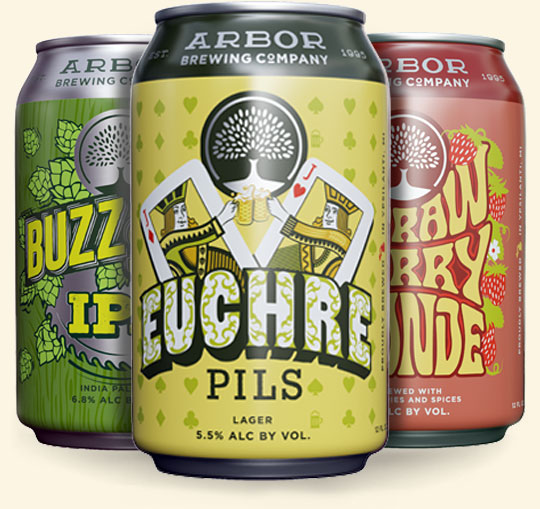 WE LOVE
CRAFT BEER.
Crafting high-quality beer is a balance of art and science, requiring passion and persistence to produce flavorful and consistent beers. 
The brewing staff here at Arbor Brewing Co. has been tasting, brewing, and experimenting with ingredients and processes for more than 20 years in pursuit of bringing its customers classic beer styles as well as ones that innovate and push the envelope. When you have an Arbor beer, whether it be a classic brand or a new recipe, we're confident you'll taste our commitment to quality and craft.
Cheers!
Jon Wagner, Head Brewer