There are new, special things happening at Corner Brewery…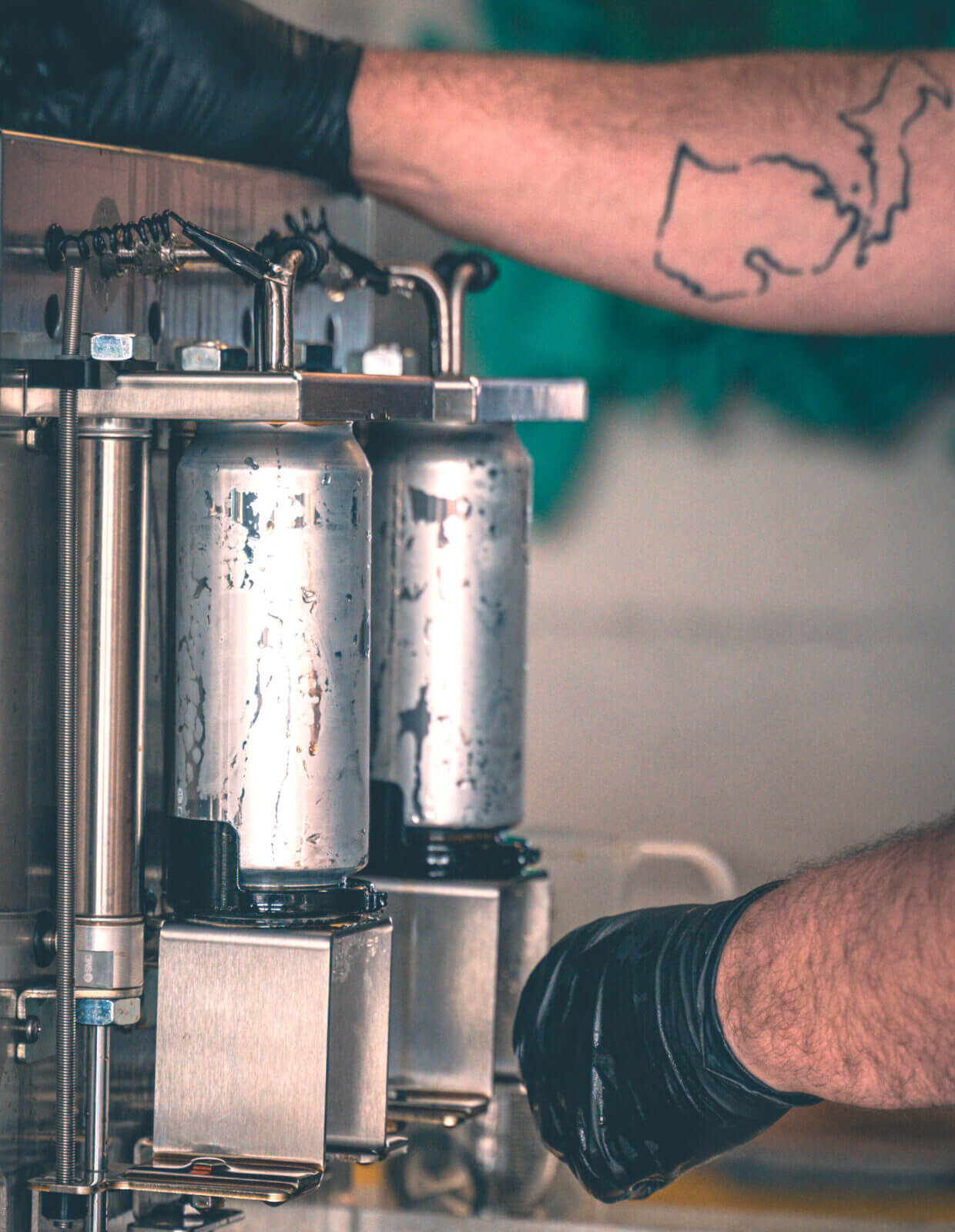 Limited edition 16oz can drops – IN HOUSE AT CORNER ONLY!
We set our Brewers loose to get creative with small batch, monthly releases. First come, first served! When they're gone…they're gone, so come get 'em while you can!
Can drops will be announced on a monthly basis through our website and social media, so follow us closely for updates.
Cheers, Arbor Brewing Co.
Two new releases drop on December 18! Pre-Sale Starts 12/16!
Rainbow –  Fruited New England IPA brewed to be soft in mouthfeel and uses BRU-1, Sabro and Citra hops to bring notes of pineapple, lime, and a touch of coconut. Additions of peach and pink guava add a fruity kick to the finish and aroma. 6.2% ABV.
16 oz cans SOLD OUT! Liquid Vinyl Orange & Chocolate – We have a very limited supply of a riff on our original Liquid Vinyl. We added orange peel and cacao nibs to our Russian Imperial Stout to create a festive holiday delight! 10% ABV. This stout is still available in draft at Corner Brewery.
Your order can be picked up at Corner Brewery during regular business hours starting on Friday, 12/18. Pre-orders will be held until closing time on Sunday, 12/20.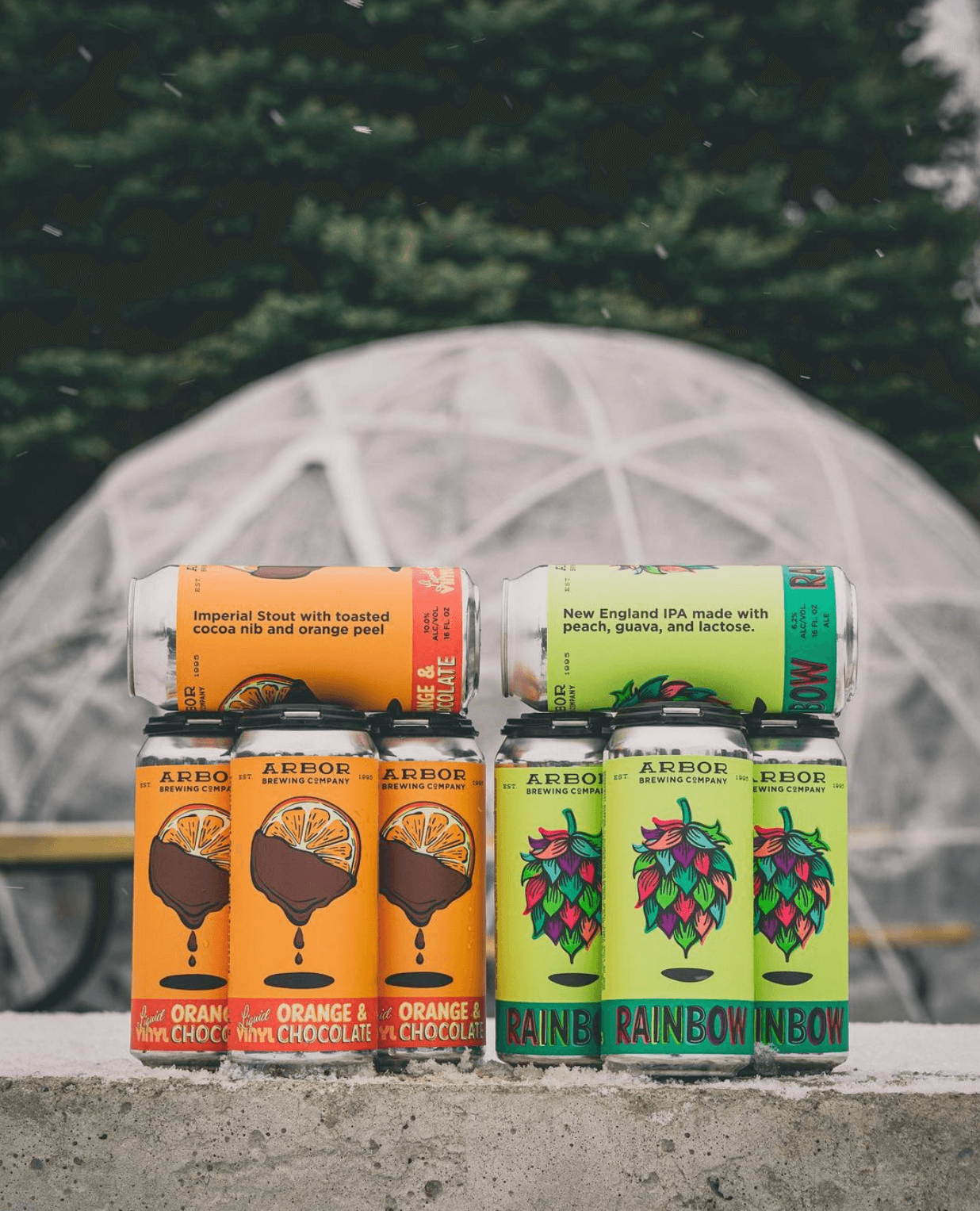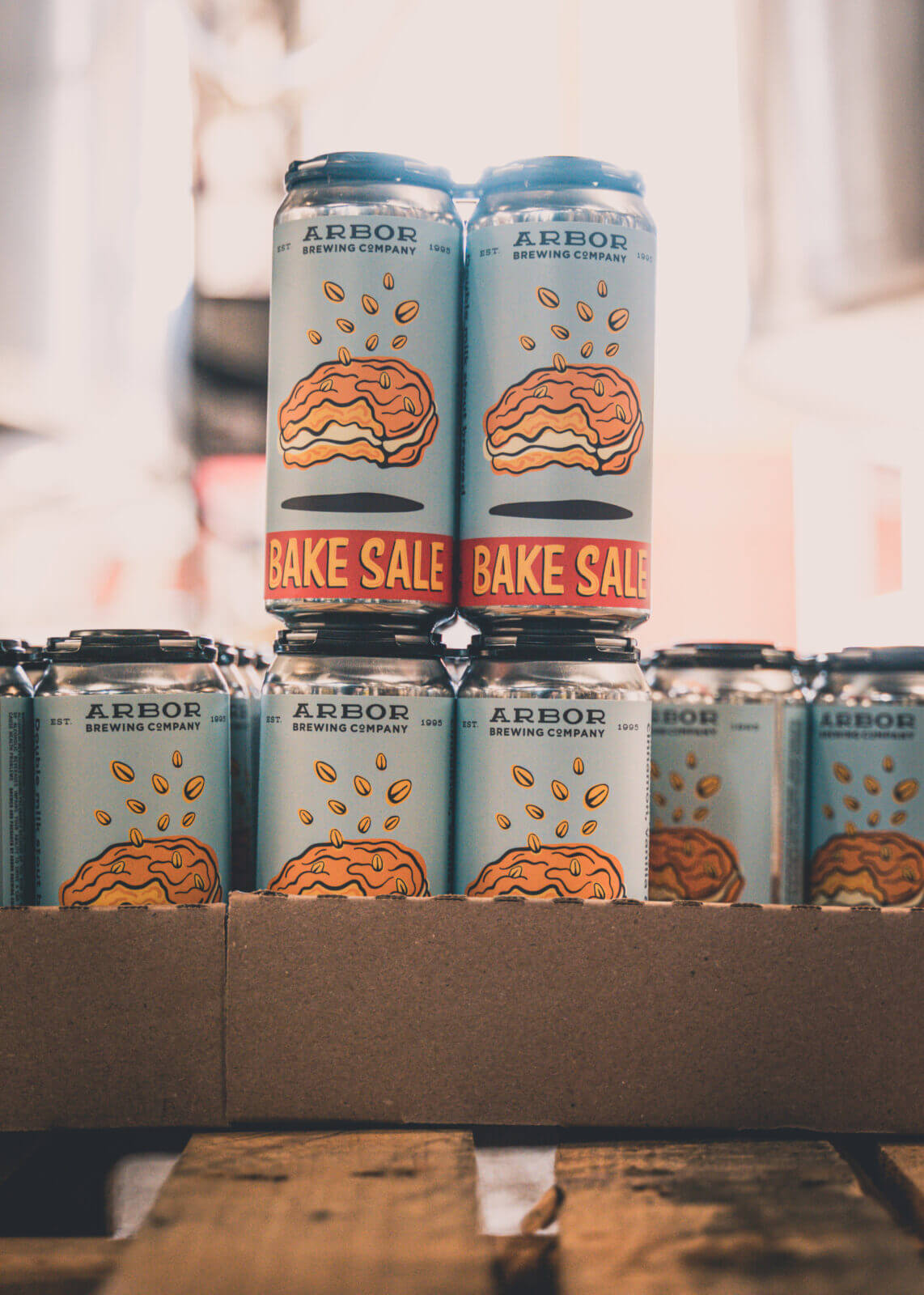 For the first release in our new series was…
A fan favorite made a return! Reminiscent of an chocolate oatmeal cookie, this double milk stout was brewed with molasses, lactose, cocoa powder and cacao nibs, then aged on cinnamon and vanilla beans. It had a chewy mouthfeel and creamy sweetness, along with aromas of cocoa, burnt sugar, coffee, and cream. Bake Sale teamed with flavors of dark chocolate, sweet caramel, cinnamon toast, and smooth vanilla!
16oz cans are sold out, but you can still get it on draft at Corner Brewery!