Find it near you
Rate:

Locations: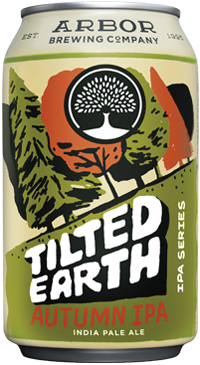 Tilted Earth Series – Autumn IPA:
Our Autumn release is a Red IPA. A blend of hops give this beer its hoppy backbone and toasted malts produce a beautiful red color in the glass - a nod to the changing of the leaves.
Availability:

Sept.-Nov.
Style:

IPA
Shelf Life:

3 months
History
With Earth being tilted on it's axis, along with a slight wobble, we get the beauty of the changing of the seasons. For the Tilted Earth IPA series, we will take the essence of spring, summer, autumn, and winter, and brew an IPA we feel pairs well with the characteristics we love about each season. Which means… New season, new beer!