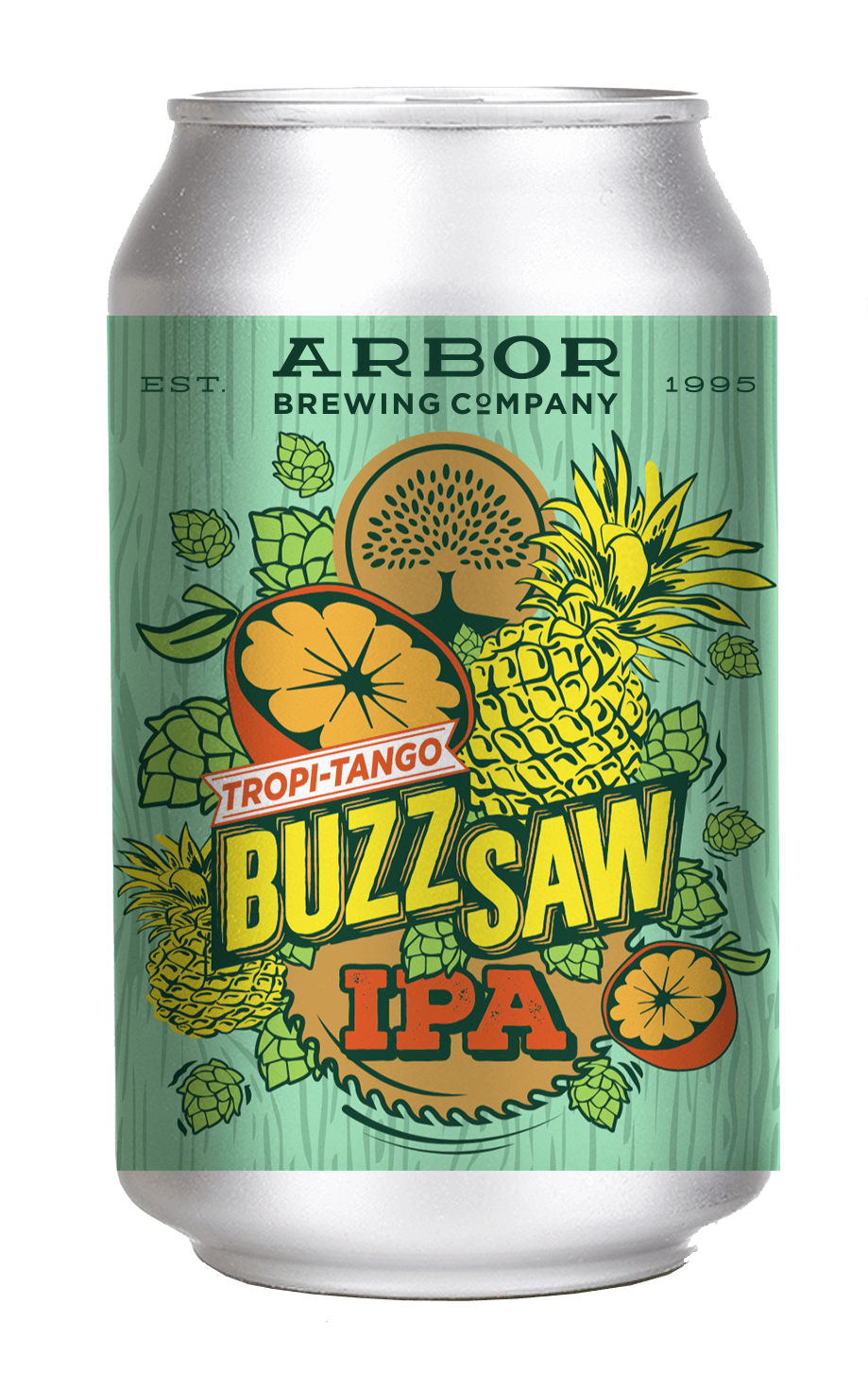 Tropi-Tango Buzzsaw:
Brewed with the same hop blend as our favorite Buzzsaw recipe and amped up with heavy additions of pineapple, tangerine and orange!
Availability:

Beginning in February 2021
Style:

American IPA
Shelf Life:

3 months
History
Due to the national aluminum can shortage, we are attaching new labels to our warehouse stock of previously printed cans. This is why the logo at the top is not always aligned with the artwork on the label, and it is why some information from the previously printed can is visible around the edges of our new label.